Resources for Middle Grades (6-8)
The North Carolina Collaborative for Mathematics Learning (NC2ML) brings together math educators to support each other with resources developed from significant research and practical experience for classroom success. Together, we create a network of support; give teachers, leaders, families, and students a voice in the future of math education; and, most important, develop enthusiastic math learners.
The VISIONS Project: Leadership tools to support teachers with a shared instructional approach that helps each and every student flourish
Specially designed resources for middle school-based mathematics coaches
Whether they realize it or not, students in the Middle Grades are shaping their identities every day. As math educators and leaders, there is nothing that gets us more excited than when students discover they are good at math. Just as rewarding is seeing math clearly in the world, in their everyday lives, and in careers they may someday pursue. Together, we can make this happen and ensure students do more than pass the test — they genuinely enjoy math and see themselves as a confident mathematical thinker. Everyone can flourish mathematically, and it is our responsibility as mathematics educators to provide opportunities for each and every student to flourish, especially students from minoritized populations who should be supported and know their thinking is valued.
Our goal is to design resources that enable school- and district-based coaches as well as school administrators in charge of mathematics instruction to support each and every mathematics teacher and student to flourish mathematically. This year's efforts focus at the school level and include resources that will help school-based coaches and/or department chairs.
Empathy, Mindsets, and Characteristics
Watch for resources on these three themes to be released during the 2023-24 academic year. Follow us on social media and connect via our Contact page to stay informed.
Teacher Empathy for All Mathematics Students
School-based instructional leaders will learn how to support their teachers to have empathic interactions with students so that each and every student feels a sense of belonging in mathematics class
NEW RESOURCE LINKED BELOW
Mathematical Mindsets for All
School-based instructional leaders will develop a mathematics mindset in themselves and/or teachers so that the joy of doing mathematics spreads throughout the school
Characteristics of High Quality and Equitable Mathematics Instruction
School-based instructional leaders will have access to multiple resources to aid in defining and identifying characteristics of high quality and equitable mathematics instruction
Teacher Empathy Recources
Stay tuned throughout the academic year as we roll out new school-based leader resources. We'll continue adding to our network of support through social media and blasts, conference presentations, and possibly a podcast.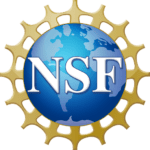 This work was supported by the National Science Foundation under grant DRL – 2100895 awarded to East Carolina University, DRL – 2100903 awarded UNC Greensboro, DRL – 2100833 awarded to Appalachian State University. Any opinions, findings, and conclusions or recommendations expressed herein are those of the principal investigators and do not necessarily reflect the views of the National Science Foundation. Prior related work was supported by the NC Department of Public Instruction.
How to integrate NC's revised mathematics standards
A library of resources, by teachers for teachers
What do you need to know about revisions to NC DPI's Math Standards and how should you integrate them to achieve high-quality, equitable math instruction? These are the questions that the NC2ML team — educators, district leaders, and researchers — takes on to ensure that teachers have support. We continue to refine support materials based on teacher feedback. Within this website, you can access these resources to ensure adherence to North Carolina standards while achieving your instructional goals.
In addition to instructional frameworks, we've put together a set of tools to address common challenges and areas of opportunity in high-quality math instruction. In the links on the right, find resources designed to help you better understand the NC math standards in a way that  can make all the difference in your instructional planning and creation of classroom experiences.
Additional 6-8 Resources